DarkWarrior
        So I have been kinda lazy lately, and by lazy I mean working two jobs and going to school full time instead of doing…well anything fun. Besides that I was trolling the SlashDot news feeds when I saw this. Now it wasn't that I think this was a particularly hard mod to do its that I think it was done very well. So well that I think it needs to be posted on as many websites as possible! Now heres what I really like about this mod:
1) He didnt just use the original power supplies / bricks, he actually wired the two up to a computer power supply. I would have just added holes oh made a few Island Plastics bridges holding for the two that already came with the console.
2) He didn't use a super "rice-y" case. And by "rice-y" I mean that he didn't throw LED's at it and make it into a freaking god damn Christmas tree.
3) The temperature gauge is a VERY good idea that I wouldn't have worried about, hah.
4) Im pretty sure he could easily get the stuff out of the case to do maintenance on it.
I wish I had more time and money to do fun lil' projects like this, but hey bills don't pay themselves!
OH! There are also a TON of pictures on this and you can get to the page by either clicking the image or by clicking the link below.
Check this guy out: http://timofiend.blogspot.com/2011/09/hi-there-my-names-timofiend-or-tim-as.html
Whats up internet! Have you heard about the OpenAppMrkt? No? Well you should go there RIGHT NOW!
Whats so awesome about this visually pleasing website? Well for starters its basically a app store, that works on android and iphone, but is not actually an app store. Instead its actually a HTML 5 site that has many neat apps and a great design. I personally have been playing around with the clock app and it runs great. I [DarkWarrior] have only tested this on my PC (Running FF4 Beta) and my iPhone (4.2.1 JailBroken) but as soon as Tracker checks it out with his Milestone we will have a great review going for you guys, but for now try some stuff out for yourself!
Now this is pretty neat. I was really interested because it was done by a student like myself and it was entered into an engineering expo.
Now basically it works kinda like the N64's rumble pack. However they are unable to control when the rumble happens. So if your playing Super Mario and your just about to leap over a flaming stick of doom  you might want to be aware that it could rumble at the exact moment and cause you to run right into it. If I had more of these laying around I might try it for myself, but for now my NES will simply have to live with playing Shut 'em Ups and giving me a thumb cramp. Speaking of Shut 'em Ups, if you have an NES I highly recommend sky sharks. That is a Fun game. Tracker do you have that one? I know you have tons of games for your NES. Oh and this post gives me another reason to play the NES tonight.
I think I'll keep an eye on his blog as well. Looks like he likes to tinker.
-DarkWarrior

This is really neat, A DIY bike mount for your iphone. I will be sure to work on making on of these myself, probably 2 of them, one for my Standard Pedal bike and another for my dirt bike. Now I would probably never take my iPhone on my dirt bike, but I just want to see how well it looks. I'll be sure an post some results and probably make some modifications.
The original story is from one of my favorite blogs, Gizmodo.
So check 'em out at the original story page:http://gizmodo.com/5610361/the-free-iphone-motorcycle-mount?utm_source=feedburner&utm_medium=feed&utm_campaign=Feed%3A+gizmodo%2Ffull+%28Gizmodo%29&utm_content=Google+Reader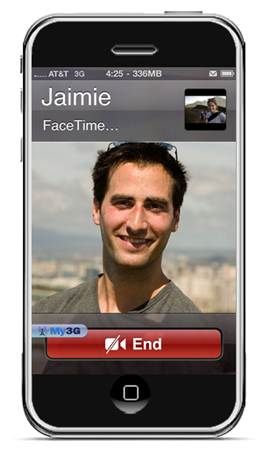 So while looking through my many RSS for some cool mods to look at I found this interesting article that shows me something I need to try, its called My3G. It's an app only available to people who jailbreak their iphones and can be used to do things that your phone will refuse to do on 3G, such as FaceTime if you have an iphone 4, it also does tethering which is what I am really interested in. We already saw Trackers post about his internet comparison so I want to do one myself. I will be sure to post my results! But in the mean time check out this air compressor guide by PAN.
Check this new article here:http://www.megaleecher.net/FaceTime_Chat_Over_3G.htm?utm_source=feedburner&utm_medium=feed&utm_campaign=Feed%3A+TheBestInternetNews+%28Megaleecher.Net+-+Making+technology+work+for+you…%29&utm_content=Google+Reader
Wanna know how to get this for yourself? Its real easy, just check out my tutorial on the forums!
http://forums.themodshop.net/mybb/showthread.php?tid=167

So surfing on the internet is awesome right? Well of course! But lets just say you got "disconnected" from a website for a certain manner of behavior. Or maybe you live outside of the United States and want to watch our wonderful (soon to be ruined by subscription) Hulu! Well fret not, I am in the process of finding different ways of achieving this goal.
At the same time in this post I am introducing something else, Research Projects, I have about a billion of them, but now I'm going to put them on the net! Also I am going to make a thread in our forums so that they start to get some use! I haven't figured out if I am going to make my own sub-forum just for it or if I'm going to put them in different sub-forums as classification, but I'm sure i'll figure it out eventually. My usual way of research is to bookmark 10000 pages and then make a ton of text files with random information. Ironically I do the same for my college notes and research papers and often times I do really well in the classes and on the papers.
So there is this site called proXPN and it looks pretty legit, I found it using a reliable source and I hope to have a review about it soon. And also some other services and the like to do similar tasks. Like I said I have many, many, many projects. So expect a lot of these updates to be random and spur of the moment.
-DarkWarrior
So I have started to get back into the grove of things and as such I will finally be able to make some mod videos for everyone. But first step, I need to get some tools tested so I know how to make the videos and get everything set and ready to go. Here is what I am currently testing:
Video Recorders:
1. Fraps
2.WeGames recorder
3.Taksi Video capture
4.ZDsoft Game recorder
5.CamStudio
6.Camtasia
7.GameCam
And for each I will be writing a review and making a demo video of some Counter-Strike: Source footage or Team Fortress 2 Footage. Yes I know I could just make Demo's in both of these games but not all games support Demo record / Playback so seeing as I play a lot of these games I will test using them. If you have any other programs that I should test then please send me a email (zechtech@hotmail.com). I would be glad to do some testing for you. After I do the recording tests, then ill move to editor testing.
Have a great day and I look forward to getting some emails.
-Dark
So many have forgotten about the click wheel ipods because the itouch and iphone is all the rage now days.
However a dedicated team of hackers have finally made some progress, the nano 2G can finally use rockbox to some very limited capability from what iv read, Rockbox is an alternate Firmware for you ipod that lets you use it for much more.
They are working hard and hopefully they will make even more progress, Go check them out!

Maybe even download iloader and report back to us on your experience =D. I am currently without a 2G nano so it would be much appreciated if a user could verify this for us.
-DW
P.S And update on me, Iv been extremely busy, to the point that I haven't even been able to play a game! But I was checking up on and old forum recently and found this, enjoy! I have a few hacks/mods in the works so please be a lil' more patient! As for Tracker I can't say exactly what he is doing but he is very busy, with what, I have got no clue.