News
Written by
Tracker
on November 11, 2011
When we thinking of hacking we automatically think of some drifter sitting in his moms basement with a large collection of computers surrounding him. Or maybe not. In any event hacking can be done with out a computer.That is in the form of social engineering. Let me explain what I mean. Its kind of like what your mom use to do with the reverse psychology, make you do what she wants you to do while thinking your doing what you want to do. As a sales representative I use these tactics every day at work  selling cell phones. Someone THINKS they want a free basic phone but I make them think they need a super powered smart phone!
How can this be done?
Its really just simple word play. By making someone think something is better than what it really is then they (most of the time) want to go for the bigger and better object.
There are other ways to use social engineering to your advantage. For example there was a story a few years ago about a hacking group that convinced a large registrar of domains that they were a representative for comcast and was able to take control of most of comcasts domain names. By using very convincing arguments and strategic word play the registrar believed that the person was indeed a rep for comcast and handed over control.
Another example is western union phishers. They go from store to store saying they are expecting a money transfer. Well the customer service rep goes and looks on the computer and says that they see a transfer for John Smith. Well that person then goes to another location and says hes John Smith. This store then tells him the amount. From there he goes to yet another location and by then has gathered enough information to withdraw the funds from western union.
So how can you use this form of hacking to your advantage?
Really that is up to you but in my case I use it to up sell my product and make more money. Others use it to scam and some just use it to take down large business. In any event your always gonna rely on a calm and well played out use of words and wits.
Click here to read the ultimate review of the best portable grill.
Hopefully this has been atleast a somewhat interesting read for you and happy hacking!
-Tracker
        So I have been kinda lazy lately, and by lazy I mean working two jobs and going to school full time instead of doing…well anything fun. Besides that I was trolling the SlashDot news feeds when I saw this. Now it wasn't that I think this was a particularly hard mod to do its that I think it was done very well. So well that I think it needs to be posted on as many websites as possible! Now heres what I really like about this mod:
1) He didnt just use the original power supplies / bricks, he actually wired the two up to a computer power supply. I would have just added holes oh made a few Island Plastics bridges holding for the two that already came with the console.
2) He didn't use a super "rice-y" case. And by "rice-y" I mean that he didn't throw LED's at it and make it into a freaking god damn Christmas tree.
3) The temperature gauge is a VERY good idea that I wouldn't have worried about, hah.
4) Im pretty sure he could easily get the stuff out of the case to do maintenance on it.
I wish I had more time and money to do fun lil' projects like this, but hey bills don't pay themselves!
OH! There are also a TON of pictures on this and you can get to the page by either clicking the image or by clicking the link below.
Check this guy out: http://timofiend.blogspot.com/2011/09/hi-there-my-names-timofiend-or-tim-as.html
Written by
Tracker
on July 15, 2011
Ok so your pissed that netflix raised the price on you…. but what are you going to do about it?
cnet has a great post on 9 options for getting your movie and tv show fix with out using netflix
[CNET NINE NETFLIX ALTERNATIVES]
-Tracker
For the past year or so TMS has been going way down hill on its updates because of my personal life as well as Dark's. Well I hope to change that starting today!
I am going to attempt to complete some projects as well as post on some of the best posts from around the web.
If there is anyone out there that would like to assist in this venture then feel free to email me using the contact us page or comment on this post.
I will also be looking to get mod ideas and hacking tips from anyone who  wants to share. If they are good they will get posted to the site along with a link to your site/twitter/facebook or what ever distinguishing identity you assume on the web. With that being said I am going off to the wonderful powers of google to scout my next project. Wish me luck
….Where is that damn soldering gun….
-Tracker
Whats up internet! Have you heard about the OpenAppMrkt? No? Well you should go there RIGHT NOW!
Whats so awesome about this visually pleasing website? Well for starters its basically a app store, that works on android and iphone, but is not actually an app store. Instead its actually a HTML 5 site that has many neat apps and a great design. I personally have been playing around with the clock app and it runs great. I [DarkWarrior] have only tested this on my PC (Running FF4 Beta) and my iPhone (4.2.1 JailBroken) but as soon as Tracker checks it out with his Milestone we will have a great review going for you guys, but for now try some stuff out for yourself!
Written by
Tracker
on January 31, 2011
Ok so recently I have noticed more and more sites leeching our bandwidth by hotlinking our images and not giving credit. So from now on hotlinking has been blocked.
-Tracker
Now this is pretty neat. I was really interested because it was done by a student like myself and it was entered into an engineering expo.
Now basically it works kinda like the N64's rumble pack. However they are unable to control when the rumble happens. So if your playing Super Mario and your just about to leap over a flaming stick of doom  you might want to be aware that it could rumble at the exact moment and cause you to run right into it. If I had more of these laying around I might try it for myself, but for now my NES will simply have to live with playing Shut 'em Ups and giving me a thumb cramp. Speaking of Shut 'em Ups, if you have an NES I highly recommend sky sharks. That is a Fun game. Tracker do you have that one? I know you have tons of games for your NES. Oh and this post gives me another reason to play the NES tonight.
I think I'll keep an eye on his blog as well. Looks like he likes to tinker.
-DarkWarrior

This is really neat, A DIY bike mount for your iphone. I will be sure to work on making on of these myself, probably 2 of them, one for my Standard Pedal bike and another for my dirt bike. Now I would probably never take my iPhone on my dirt bike, but I just want to see how well it looks. I'll be sure an post some results and probably make some modifications.
The original story is from one of my favorite blogs, Gizmodo.
So check 'em out at the original story page:http://gizmodo.com/5610361/the-free-iphone-motorcycle-mount?utm_source=feedburner&utm_medium=feed&utm_campaign=Feed%3A+gizmodo%2Ffull+%28Gizmodo%29&utm_content=Google+Reader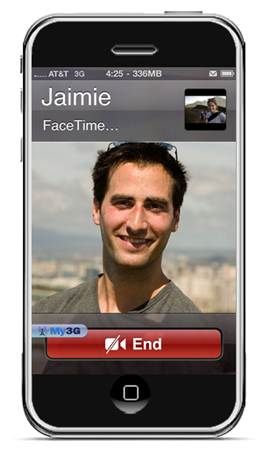 So while looking through my many RSS for some cool mods to look at I found this interesting article that shows me something I need to try, its called My3G. It's an app only available to people who jailbreak their iphones and can be used to do things that your phone will refuse to do on 3G, such as FaceTime if you have an iphone 4, it also does tethering which is what I am really interested in. We already saw Trackers post about his internet comparison so I want to do one myself. I will be sure to post my results! But in the mean time check out this air compressor guide by PAN.
Check this new article here:http://www.megaleecher.net/FaceTime_Chat_Over_3G.htm?utm_source=feedburner&utm_medium=feed&utm_campaign=Feed%3A+TheBestInternetNews+%28Megaleecher.Net+-+Making+technology+work+for+you…%29&utm_content=Google+Reader
Wanna know how to get this for yourself? Its real easy, just check out my tutorial on the forums!
http://forums.themodshop.net/mybb/showthread.php?tid=167