firefox
Written by
Tracker
on March 22, 2008
Apparently Apple has released an update through its "Auto Update" feature to deliver Safari for windows to its users. The update is optional but the guys over at Mozilla (the people who make FireFox) say this is the wrong way to go about it.
Yes Mozilla offers an auto update feature but they don't include FireBird (email client) with Mozilla updates.
As oppose to apple who stuck Safari into a iTunes/Quicktime update.
Source: CNET http://www.news.com/8301-10784_3-9901006-7.html?tag=cd.blogÂ
Written by
Tracker
on November 18, 2007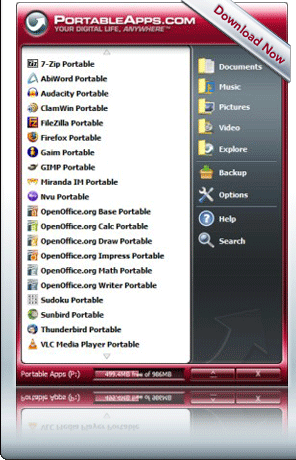 Thanks to jump drives being so small and offering such a large ammount of space now you can take all your apps with you. From Firefox portable so you can use your own web browser with your bookmarks and passwords ready to go. To Thunderbird so that you can take your emails with you and check them where ever you go. It also includes some useful publishing applications like openoffice.org's office suite.
You can also add your own programs as well as store pictures music and other docs on the drive and access them from one kool looking menu…This is a must have for people that need there programs on the go. Forum Link *demo video on the forums*
Get the software and addon programs from http://portableapps.com
[EDIT] Just forgot to add on that this is 100% free and opensource…So have fun 😀